Addison Rotary Open

Tee off and Support the Ronald McDonald House.
The 23rd Annual Addison Rotary Open presented by GLM DFW, Inc. will be held September 9, 2013. This four-man team scramble is fun for all participants and includes holes along the course designated for awards such as luxury automobiles, travel packages and cash. Our shotgun start tournament tees off at 12:30 p.m. Once you've completed 18 holes, you can relax amid the fun and excitement of our After Tournament Party at the Gleneagles Clubhouse. Dinner and beverages will accompany the raffle and the presentation of prizes, awards, and the live and silent auctions.
All golfers will receive goodie bags, use of a golf cart, lunch, chances at prizes, and admission to the After Tournament Party. Click here to sponsor and play!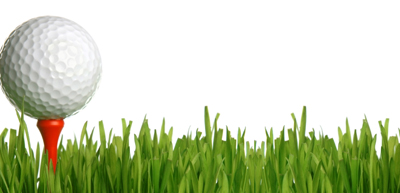 GOLFING SPONSORSHIPS

Diamond Sponsors ($10,000) - Provides 91 family nights at Ronald McDonald House
• Tee box with name on both courses
• Sponsor board recognition
• Twelve (12) playing spots, including invitations to The After Tournament Party
• Eight (8) additional invitations to The After Tournament Party
• Event program recognition
• Permanent recognition at the Ronald McDonald House

Love Sponsors ($5,000) - Provides 45 family nights at Ronald McDonald House
• Tee box with name on both courses
• Sponsor board recognition
• Eight (8) playing spots, including invitations to The After Tournament Party
• Six (6) additional invitations to The After Tournament Party
• Permanent recognition at the Ronald McDonald House

Platinum Sponsors ($2,500) - Provides 22 family nights at Ronald McDonald House
• Tee box with name
• Sponsor board recognition
• Four (4) playing spots, including invitations to The After Tournament Party
• Four (4) additional invitations to The After Tournament Party

Gold Sponsors ($1,250) - Provides 11 family nights at Ronald McDonald House
• Two (2) playing spots, including invitations to The After Tournament Party
• Two (2) additional invitations to The After Tournament Party

Individual Playing Spot ($750) - Provides 6 family nights at Ronald McDonald House
• Two (2) invitations to The After Tournament Party

OTHER SPONSORSHIPS

Premium Goodie Bag Sponsor ($3,000)
• Includes two (2) playing spots

Golf Glove Sponsor ($3,000)
• Includes two (2) playing spots

Foursome Picture and Frame($2,800)

Golf Ball Package ($1,250)

Game Hole Sponsor ($750)
• 8 available

Hole Sponsor ($650)
• 18 available

Care Sponsors ($500 & up)